Cassandra Jim
---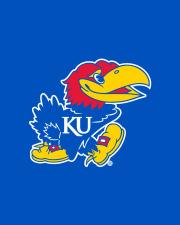 Biography
—
Cassandra serves as Program Coordinator for the Graduate programs in the Molecular Biosciences and Theatre & Dance Departments of KU.
Through her advising role, Cassandra provides support to graduate students during their time at the University of Kansas, including the admissions process, regular enrollment, petitions, the comprehensive/final exam process, and graduation. Additionally, she works with graduate faculty and students to understand University policies and procedures, develops written and online communications, and maintains student records in her departments.
Cassandra first joined the COGA team in Fall 2022. She is a native Kansas resident, a member of Prairie Band Potawatomi Nation and holds a Bachelor of Education from Washburn University. In her spare time, she loves reading and writing, spending time outdoors with her family and making crafts out of upcycled materials.